Addressing the digital divide in education
As education delivery continues to adapt to and include new forms of online learning, having access to the tools that allow for digital inclusion has never been more important.
While the educational benefits of internet access are well documented, especially when physical access to classrooms is difficult, a sizeable segment of the population remains excluded from the advantages of online learning because of the upfront costs involved.
Without the internet, Crescat Digital would not exist. We are keenly aware of the value ICT brings to the world and want to ensure all children are equipped to embrace the opportunities that come with digital literacy.
HOW YOU CAN HELP
Each donation you make is easy and quick. Free collection is provided.
1
DECIDE WHICH DEVICES YOU WOULD LIKE TO OFFER AND FILL OUT OUR DONATION FORM
2
ARRANGE PAID SHIPPING OR FREE SCHEDULED COLLECTION
3
WE PREPARE YOUR DEVICES AND SEND THEM ON TO THEIR NEW HOME
DONATION PREPARATION
Before donating, you should backup and remove all data on your peripheral(s) that you wish to keep. This is important as devices cannot be returned.
Under the Data Protection Act 2018, businesses that donate devices are required to ensure confidential data about employees or customers is not disclosed without the consent of the individual concerned.
MAKE A DEVICE DONATION
Thank you for helping to keep children connected with their learning. Please complete the form below. We will be in contact with you shortly to confirm your donation.
YOUR PERSONAL DATA
Crescat Digital will use the information you provide solely for the purpose of fulfilling your device donation. Recipients will be selected according to our strict criteria. Crescat Digital will neither repurpose nor pass on your personal information to any third parties.
APPLY FOR DONATED DEVICES
Equipment generously donated through this scheme will be released to members of the education community who qualify for eligibility. Learn more about the application process.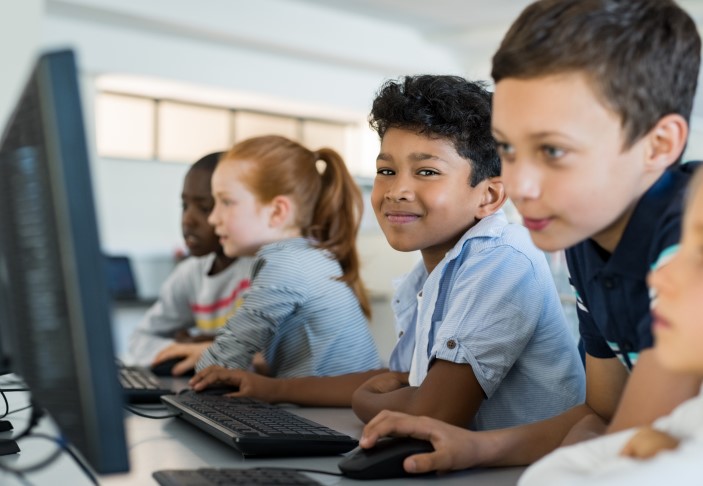 WHO CAN APPLY?
It's important that every donated device reaches a deserving recipient. That's why we take the application process seriously. We want to guarantee the equipment goes to those who need it most.
To ensure this happens, the scheme is operating with limited eligibility. You can apply if you teach in a school, work for an education trust, or are employed by a local education authority.
FILL IN THE FORM BELOW TO APPLY FOR DEVICE AID
If you've read the above section and meet the eligibility requirements, please fill out the form below. One of our donation team members will get in touch to walk you through registration.